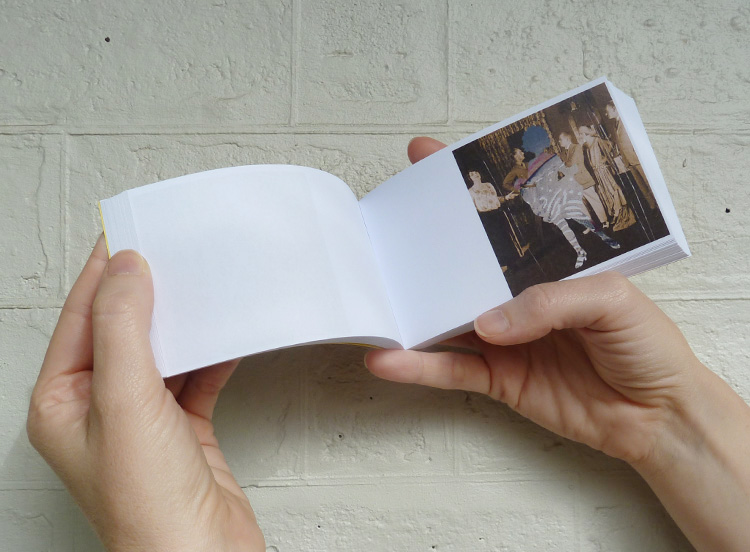 Gracia Haby & Louise Jennison
Thumb Through
May, 2016
Digital print zine
Edition of 100
A 7cm X 12cm, 151 page full-colour zine with single colour cover on yellow card and a yellow spine.

Partnering our silhouette zine, Cutting the Collection, and featuring but some of the treasure found within the digital archives of the Performing Arts Collection, this full colour flip book, Thumb Through, sprang into life from a collage of moving parts created on a whim. One of nine new zines made especially for and released into the wild at the National Gallery of Victoria's Melbourne Art Book Fair in the Great Hall, NGV International, May 2016.